South East Queensland Gyroplane Club (SEQGC)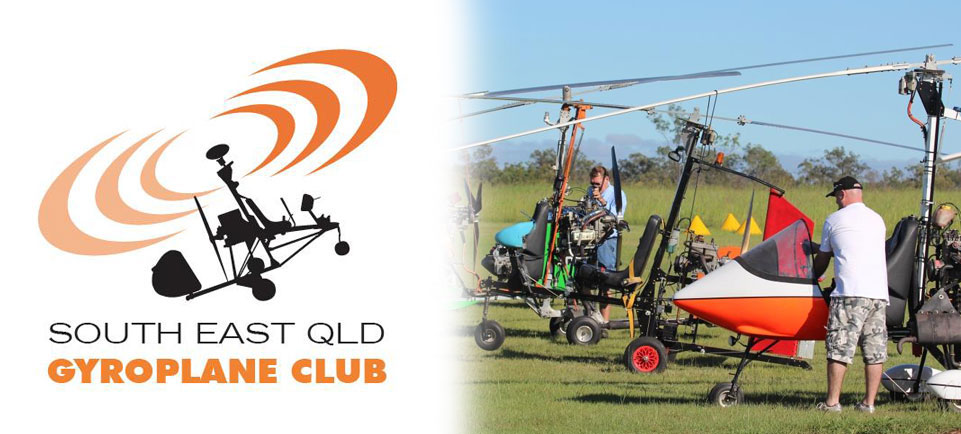 Org No IA09272
Welcome to the SEQGC Club page. Download our Learn to Fly brochure here (PDF).
The Club fly in and training occurs every second full weekend of each month at Wondai near Murgon.
Flying weekend notices and activities are updated on the SEQGC forum which are accessed by clicking here
Introductory gyro tow-glider training conducted during Club training weekends.
SEQGC is affiliated with the Australian Sports Rotorcraft Association Inc (ASRA).
Membership of SEQGC is open to anyone. Annual Club membership is $50.
The optional annual membership for Wondai Airfield is $50.
Annual Club membership fees are due 30 June.
Supporters of SEQGC
View our gyro supporters website by clicking on the images below.